Clinical Director
LPC-S 69599, RPT-S, CCTP
Kelly Peyton, LPC-S, RPT-S
Kelly is a Licensed Professional Counselor Supervisor, Registered Play Therapist Supervisor, and Certified Clinical Trauma Professional (CCTP). Kelly has thousands of hours of training focused on working specifically with teenagers and children using some of the latest research and clinical data.
Some of her specialized training includes certification in play therapy, certification as a trauma specialist, training in Theraplay, complete EMDR training, Accelerated Resolution Therapy, Certification in DBT, and a brain-based approach called the Neurosequential Model of therapeutics. She is also a LENS Neurofeedback practitioner and trained in the Safe Sound Protocol for acoustic vagus nerve stimulation. Her years of experience working with children, teenagers, and adults allow her to provide services to the whole family.
She is the clinical director at Katy Counseling serving the greater Katy area and helping to train and equip the next generation of child, adolescent, and adult counselors.
Kelly Peyton provides child therapy through various techniques including Play therapy, Theraplay techniques, sand tray, assessments, EMDR, ART (Accelerated Resolution Therapy), parent consultations, behavioral plans, trauma and sexual abuse counseling. Kelly is a Registered Play Therapist Supervisor (RPT-S) which is an advanced credential representing additional training in child therapy including the ability to supervise and train other therapists in play therapy.
She works with all parents who have children in child therapy or adolescent counseling to create a collaborative plan for therapy both in and out of session. In addition, Kelly provides tips, skills, and support for parents working with difficult children or teens as they progress in therapy.
Adolescent / Teen Counseling
Kelly Peyton specializes in teen counseling. She uses a variety of techniques in her adolescent therapy work including: ART (Accelerated Resolution Therapy), DBT (Dialectical Behavioral Therapy), CBT, EMDR, assessments, addiction counseling, trauma counseling, grief counseling, family therapy, teen group therapy, trauma and sexual abuse counseling. She specializes in counseling teens with wide variety of issues including behavioral problems, mood disorders, school issues, self-harming, and neurological issues.
Learn more about teen counseling or contact Kelly Peyton for more information.
Adult Counseling
Kelly also sees some adults clients. She specializes in parenting, family counseling, and trauma resolution when working with adults. Kelly works with clients of all ages with a variety of needs to resolve symptoms of anxiety, depression, addiction, or trauma.
Supervision
Kelly Peyton is also a Licensed Professional Counselor Supervisor and Registered Play Therapy Supervisor providing supervision and training for graduate practicum counselors and LPC Associates seeking licensure in the state of Texas as well as clinicians seeking the Registered Play Therapist (RPT) credential.
Scope of Practice
Sand tray, assessments, parent consultations, behavioral plans, DBT, EMDR, play therapy, experiential therapy, EMDR, Accelerated Resolution Therapy (ART), grief counseling, family therapy, Cognitive-Behavioral therapy, REBT, LENS Neurofeedback and Life Coaching. Each of these services are tailored to in various formats and modalities. Kelly Peyton also offers Christian Counseling for those seeking faith-based services.
Child Counseling & Play Therapy
Additional Links to Kelly Peyton, lPC-S, RPT-S
CW39 News: Parenting Styles and Pot Use in Teens
CW39 News: Parenting and Behavior Problems
Addiction Professional June 2015: Tackle Teens' Resistance to Group Engagement
Katy Magazine April/May 2016: The Truth About School Cliques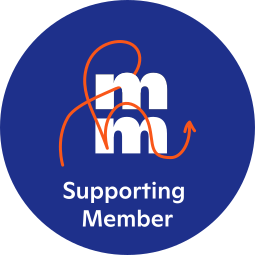 Get Started Now with
Therapy & Counseling
Please schedule a no-obligation call to learn more about and
see if you'd be a good fit to work together.